About Avant Medical Group in NYC

Avant Medical Group is a leading healthcare provider based in NYC, committed to delivering exceptional medical services and personalized care. With a team of dedicated physicians specializing in preventive care, acute and chronic disorders, the clinic offers a comprehensive range of healthcare solutions. Patients can conveniently schedule appointments online, ensuring easy access to quality medical attention. Embracing a patient-centered approach, Avant Medical Group focuses on building lasting relationships, empowering individuals to take control of their health and well-being. Guided by compassion and expertise, the clinic strives to create healthier, happier communities.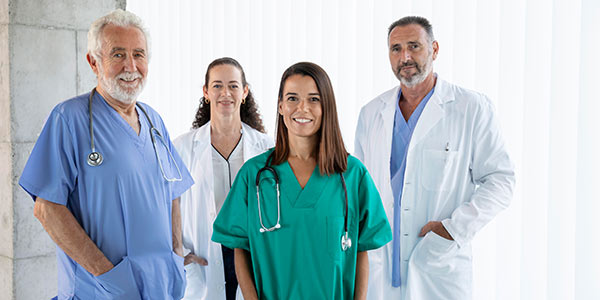 Welcome to Avant Medical Group: Your Partner in Comprehensive Care
Nestled in the heart of New York City at 233 Broadway Suite 2750, Avant Medical Group stands as a beacon of holistic healthcare. With a commitment to serving the diverse health needs of our community, we offer a wide array of services that extend far beyond traditional primary care. At Avant Medical Group, we believe that each individual's well-being is a tapestry woven from various health aspects, and our clinic is designed to address every thread of that tapestry.
Led by a team of experienced medical professionals, our clinic goes beyond the ordinary by providing a spectrum of services that cater to your primary care needs as well as more specialized concerns. From annual physicals that serve as preventive milestones to acute injury care that fosters swift recovery, we are here to be your steadfast partners in health. Our offerings span across an extensive range – from diagnosing and managing chronic medical conditions to providing consultations for fertility concerns, thyroid disorders, heart issues, and beyond. Whether you're in need of vaccinations, screenings, or even tele visits for added convenience, Avant Medical Group is your trusted destination for comprehensive care.
Your Health, Our Priority
Avant Medical Group is not just a clinic; it's a healthcare destination that recognizes the uniqueness of each patient's medical journey. Our focus on compassionate, patient-centered care forms the foundation of our approach. We understand that health concerns can be varied and complex, which is why we strive to create an environment where open dialogue thrives. Your health aspirations and concerns matter to us, and we are dedicated to tailoring our services to align with your individual needs. At Avant Medical Group, your wellness is not just a destination – it's a shared journey that we embark upon together, ensuring that you receive the highest standard of care every step of the way.