Your Top Questions About Annual Physical Examinations, Answered
Your Annual Physical Exam is Important. Get Answers to Common Queries. Discover the holistic approach to annual physical examinations at Avant Medical Group. Learn why these checkups are crucial for your well-being and health. Find clarity on common questions you may have about the process, benefits, and what to expect during your visit. Our expert team is here to provide comprehensive information to ensure you feel confident and empowered about your healthcare decisions.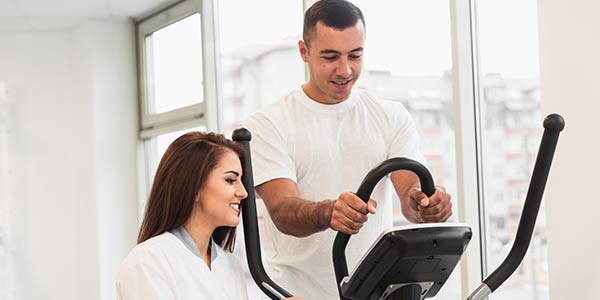 Comprehensive Annual Physical Examinations at Avant Medical Group
At Avant Medical Group, we prioritize your well-being through comprehensive annual physical examinations. Our dedicated team of healthcare professionals is committed to providing personalized care and understanding your unique health needs. Regular annual physical exams are a crucial component of preventive healthcare, allowing us to detect potential health issues early and develop tailored wellness plans.
Why Choose Avant Medical Group for Your Annual Physical Exam?
Our approach to annual physical exams goes beyond the basics. We believe in taking a holistic approach to your healthcare, focusing not only on physical health but also on mental and emotional well-being. Our board-certified physicians perform a thorough evaluation, taking into consideration your medical history, lifestyle, and individual health goals.
Key Benefits of Annual Physical Examinations:
Early Detection: Our comprehensive exams aim to identify potential health concerns in their early stages, increasing the likelihood of successful treatment and management.
Personalized Care: We recognize that every patient is unique. Our physicians take the time to listen to your concerns and provide personalized recommendations for a healthier lifestyle.
Preventive Strategies: Through annual physicals, we can implement preventive strategies tailored to your specific health risks, minimizing the likelihood of future complications.
Health Education: Our team believes in empowering patients with knowledge. During your annual exam, we will discuss preventive measures and answer any health-related questions you may have.
Chronic Disease Management: For individuals with chronic conditions, regular checkups are essential. Our team will monitor your condition closely and adjust treatment plans as needed.
What to Expect During Your Annual Physical Exam:
When you visit Avant Medical Group for your annual physical exam, you can expect a comprehensive evaluation that includes:
Review of medical history and medications
Vital sign assessment (blood pressure, heart rate, etc.)
Physical examination, including eyes, ears, nose, throat, and skin
Blood tests and other relevant laboratory work
Health risk assessments and lifestyle discussions
Schedule Your Annual Physical Exam Today:
Prioritize your health and well-being with an annual physical exam at Avant Medical Group. Our compassionate team is dedicated to helping you achieve optimal health through preventive care and personalized wellness strategies. Don't wait for health issues to arise; take a proactive step towards a healthier future. Contact us today to schedule your annual physical examination and invest in your well-being.
Frequently Asked Questions (FAQ's)