Your Trusted Provider of Chronic Medical Care in NYC
At Avant Medical Group in NYC, we are committed to providing top-notch chronic medical care services for individuals seeking comprehensive management of long-term health conditions. Our team of experienced specialists, including internists and chronic disease experts, offer personalized treatment plans tailored to each patient's unique needs. With a collaborative and patient-centered approach, we empower individuals to take control of their health and achieve better outcomes in managing chronic conditions. Trust Avant Medical Group for expert chronic medical care services in NYC.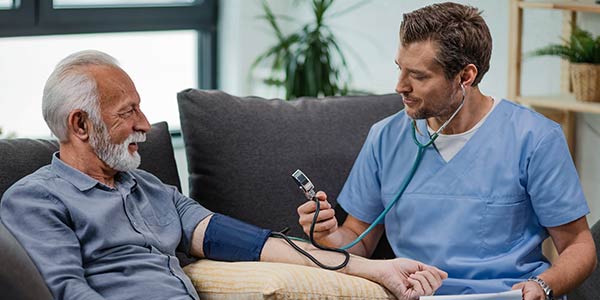 Compassionate Chronic Medical Care in NYC: Expert Solutions for Long-Term Health
At Avant Medical Group, we understand that managing chronic medical conditions requires personalized attention and ongoing support. As your trusted provider of chronic medical care in New York City, we are dedicated to improving your quality of life and overall well-being.
Comprehensive Approach to Chronic Medical Care
Our team of experienced healthcare professionals takes a comprehensive approach to managing chronic conditions. We work closely with you to develop individualized treatment plans that address your unique health needs, lifestyle, and goals. Our aim is to enhance your ability to manage your condition effectively and lead a fulfilling life.
Expertise in Chronic Condition Management
With years of experience in treating a wide range of chronic medical conditions, our physicians possess the expertise and knowledge necessary to provide top-notch care. From diabetes and hypertension to arthritis and heart disease, we offer a wide spectrum of services tailored to each patient's specific requirements.
Supporting Long-Term Health
Our commitment to your long-term health goes beyond medical treatment. We focus on empowering you with the tools and information needed to make informed decisions about your health. Through regular check-ins, patient education, and lifestyle counseling, we support your journey to optimal well-being.
Collaborative Care and Communication
Effective chronic medical care requires seamless communication between healthcare providers. At Avant Medical Group, we emphasize collaboration and ensure that all members of your care team are on the same page. This collaborative approach enables us to deliver coordinated and efficient care.
Patient-Centered Philosophy
Your needs and preferences are at the heart of our care philosophy. We take the time to listen to your concerns, answer your questions, and involve you in the decision-making process. Your active participation is essential in managing chronic conditions effectively.
Convenient and Accessible Care
We believe that access to quality healthcare should be convenient. With multiple locations across NYC, including telemedicine options, we make it easy for you to receive the care you need, when and where it suits you best.
Partner with Us for Your Chronic Medical Care
When it comes to managing chronic medical conditions, choosing the right healthcare provider is vital. At Avant Medical Group, we are committed to being your trusted partner on your journey to better health. Experience compassionate care, expertise, and support tailored to your unique needs. Contact us today to schedule an appointment and take control of your long-term health.
Frequently Asked Questions (FAQ's)