Comprehensive Primary Care Services at Avant Medical Group in NYC
Discover Avant Medical Group's top-notch primary care services in the heart of New York City (NYC). Our dedicated team of primary care physicians offers personalized, compassionate care, including preventive services, routine check-ups, chronic disease management, and urgent care. Take control of your well-being and embark on a journey to optimal health with Avant Medical Group by your side.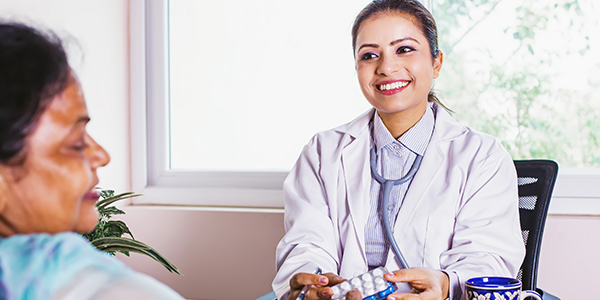 When it comes to your health, choosing the right primary care provider is paramount. At Avant Medical Group in New York City (NYC), we take pride in offering top-notch primary care services to our patients. As a leading healthcare provider in the heart of NYC, Avant Medical Group is dedicated to delivering personalized, compassionate care to individuals of all ages. Our team of highly skilled primary care physicians, including family practitioners, internists, and pediatricians, is committed to addressing your unique health needs and empowering you to lead a healthier, happier life. Let's explore the comprehensive primary care services provided at Avant Medical Group, focusing on the top search keywords that matter most to our patients.
Preventive Care: Your Shield against Illness
Preventive care is the foundation of a healthier future, and Avant Medical Group prioritizes this essential aspect of primary care. Our preventive care services encompass regular health screenings, vaccinations, and wellness exams to detect potential health concerns early on. By staying up-to-date with preventive measures, you can reduce the risk of chronic conditions and ensure your well-being is well-protected.
Routine Check-ups: A Window into Your Health
Routine check-ups play a vital role in monitoring your overall health and detecting any changes or underlying health issues. At Avant Medical Group, our primary care physicians conduct thorough and comprehensive check-ups, addressing your specific health needs and offering personalized guidance on lifestyle adjustments and preventive measures.
Chronic Disease Management: Expert Care for Long-term Conditions
For those managing chronic conditions like diabetes, hypertension, or asthma, our primary care physicians at Avant Medical Group provide expert care and management plans tailored to your individual needs. We aim to help you achieve better control over your condition, reduce complications, and improve your quality of life.
Urgent Care Services: Immediate Attention in Times of Need
Life is unpredictable, and health concerns can arise suddenly. At Avant Medical Group, we understand the urgency of such situations, and our primary care providers offer prompt and efficient urgent care services to address your immediate medical needs. Whether it's a sudden illness, minor injury, or urgent medical concern, our team is here to provide compassionate care when you need it most.
Pediatric Care: Nurturing the Health of Our Youngest Patients
Children deserve special attention when it comes to their health. Our pediatricians at Avant Medical Group focus on providing comprehensive pediatric care, including routine check-ups, vaccinations, and developmental assessments. We strive to ensure your child's growth and well-being are nurtured at every stage of their life.
Mental Health Support: Caring for Your Emotional Well-being
At Avant Medical Group, we believe in a holistic approach to healthcare, which includes caring for your mental and emotional well-being. Our primary care physicians are attuned to mental health concerns and can offer initial assessments and guidance for managing stress, anxiety, or depression. Additionally, we collaborate with mental health specialists to ensure you receive the support you need.
Frequently Asked Questions (FAQ's)