Cutting-Edge Anemia Testing Services: NYC Specialists
Discover the latest advancements in anemia testing at our specialized clinic, where our NYC specialists are dedicated to providing unparalleled expertise and precision in diagnosing and managing anemia. Our cutting-edge testing services employ advanced technologies to accurately assess your blood's iron levels, hemoglobin, and red blood cell count. With a deep understanding of anemia's complexities, our specialists tailor personalized treatment plans, including iron supplementation, dietary recommendations, and ongoing monitoring to optimize your health. Put your trust in our skilled NYC experts for comprehensive anemia care, ensuring a brighter, healthier future.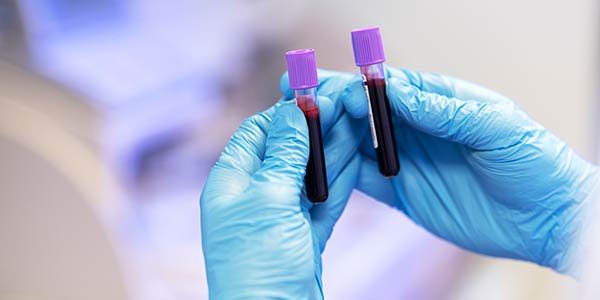 Cutting-Edge Anemia Testing Services: Expert Care for Optimal Health
At our specialized clinic in NYC, we offer cutting-edge anemia testing services conducted by our team of expert specialists. Anemia is a condition characterized by a deficiency of red blood cells or hemoglobin in the blood, leading to reduced oxygen-carrying capacity and fatigue. Our advanced testing methods utilize state-of-the-art technologies to precisely diagnose and assess anemia's severity.
Comprehensive Anemia Assessment
Our NYC specialists perform a comprehensive assessment to determine the underlying cause of anemia. We conduct detailed blood tests, including complete blood count (CBC) and iron studies, to identify any deficiencies or abnormalities accurately.
Personalized Treatment Plans
Every patient is unique, and so is their journey to optimal health. Our specialists craft personalized treatment plans tailored to address the specific type and cause of anemia. These plans may include iron supplementation, dietary recommendations, and, in some cases, the management of underlying health conditions contributing to anemia.
Advanced Technologies for Precise Diagnosis
We pride ourselves on utilizing advanced technologies that ensure precise and reliable diagnosis of anemia. Our cutting-edge equipment allows us to analyze blood samples with great accuracy, providing the information needed for effective treatment planning.
Ongoing Monitoring and Support
Our commitment to your well-being extends beyond the initial diagnosis and treatment. We provide ongoing monitoring and support to track your progress and make any necessary adjustments to your treatment plan, ensuring the best possible outcomes.
Empowering You with Knowledge
Understanding anemia and its management is crucial for your overall health. During your visit, our specialists take the time to explain your test results and answer any questions you may have. We empower you with the knowledge to actively participate in your treatment journey.
Compassionate Care and Supportive Environment
We understand that dealing with anemia can be challenging, both physically and emotionally. Our compassionate team creates a supportive environment, ensuring that you feel comfortable and confident in your care.
Holistic Approach to Health
While addressing anemia is our primary focus, we also take a holistic approach to your health. Our specialists consider other factors that may impact anemia, such as nutrition, lifestyle, and underlying medical conditions, to provide comprehensive care.
Invest in Your Health Today
If you suspect you may have anemia or are seeking expert evaluation and care, don't wait to invest in your health. Schedule an appointment at our NYC clinic for cutting-edge anemia testing services and expert guidance toward optimal health and well-being.
Frequently Asked Questions (FAQ's)