Thyroid Disorders Specialist in NYC: Comprehensive Treatment Services
At Avant Medical Clinic in NYC, our thyroid disorders specialist offers comprehensive treatment services for various thyroid conditions. With a focus on personalized care, our expert takes a patient-centered approach to address your unique needs and concerns. From diagnosing thyroid disorders through advanced testing to designing individualized treatment plans, our specialist is dedicated to optimizing your thyroid health. Whether you require medication management, hormonal therapies, or surgical interventions, rest assured that you'll receive the highest level of care and support on your journey to improved thyroid function and overall well-being.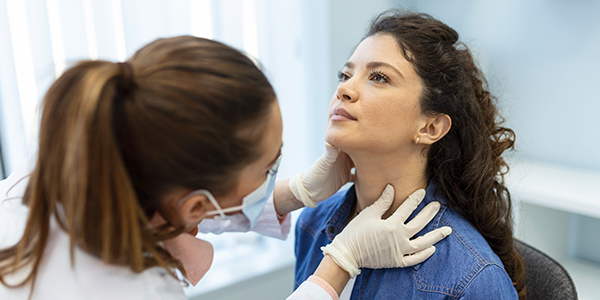 Comprehensive Thyroid Disorders Treatment in NYC: Expert Care for Optimal Thyroid Health
Welcome to our NYC clinic, where we specialize in providing comprehensive treatment services for thyroid disorders. Led by our experienced thyroid disorders specialist, we are committed to delivering expert care tailored to meet your unique needs and concerns.
Personalized Approach for Your Thyroid Health
Understanding that each patient is different, our thyroid disorders specialist takes a patient-centered approach to address your specific condition. Through careful evaluation and advanced testing, we accurately diagnose thyroid disorders, ensuring a precise and individualized treatment plan.
Diagnosing Thyroid Disorders with Advanced Testing
Our clinic utilizes advanced testing to diagnose various thyroid conditions, including hypothyroidism, hyperthyroidism, thyroid nodules, and autoimmune thyroid diseases. These precise assessments enable us to tailor treatment to your thyroid's specific requirements.
Comprehensive Treatment Plans
Once diagnosed, our specialist collaborates with you to design a comprehensive treatment plan that aligns with your health goals. This plan may include medication management, hormonal therapies, lifestyle modifications, or a combination of approaches, all aimed at restoring optimal thyroid function.
Expert Medication Management
When necessary, our expert provides diligent medication management, ensuring that you receive the appropriate dosage and necessary adjustments to optimize thyroid hormone levels and alleviate symptoms.
Hormonal Therapies and Surgical Interventions
For more complex cases, our specialist may recommend hormonal therapies or surgical interventions. Rest assured that these procedures are performed with precision and care, utilizing the latest advancements in thyroid care.
Compassionate Support Throughout Your Journey
We understand that facing thyroid disorders can be overwhelming. That's why our team provides compassionate support every step of the way. We are here to answer your questions, address your concerns, and ensure you feel empowered throughout your treatment journey.
Your Path to Improved Thyroid Function and Well-Being
Our ultimate goal is to help you achieve improved thyroid function and overall well-being. By providing comprehensive treatment and expert guidance, we aim to enhance your quality of life and enable you to lead an active and fulfilling lifestyle.
Join Us for Expert Thyroid Care
If you are seeking expert care for thyroid disorders in NYC, join us at our clinic. Our thyroid disorders specialist is dedicated to providing you with comprehensive treatment services that prioritize your thyroid health and overall wellness.
Experience Expert Thyroid Care in NYC
Experience the difference of expert thyroid care at our NYC clinic. We are committed to offering comprehensive treatment services that cater to your unique needs, ensuring you receive the highest standard of care for optimal thyroid health.
Frequently Asked Questions (FAQ's)