NYC Women's Wellness Clinic: Caring for Women's Health
Welcome to our dedicated NYC women's wellness clinic, where we prioritize and empower women's health at every stage of life. Our comprehensive services are tailored to address the unique needs of women, ensuring optimal well-being and preventive care. From routine check-ups and screenings to specialized services, we offer expert care that goes beyond the physical, encompassing emotional and mental health aspects too. Our team of compassionate healthcare professionals is committed to fostering a supportive environment where women can openly discuss their health concerns. Experience personalized care and guidance on your journey to a healthier, happier you.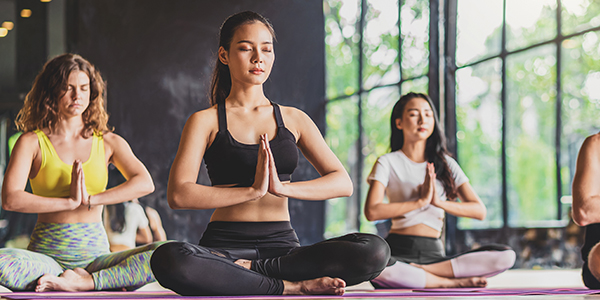 Empowering Women's Health at Our NYC Women's Wellness Clinic
Welcome to our premier NYC women's wellness clinic, dedicated to providing exceptional care and support for women's health. We understand that women have unique health needs and concerns that require specialized attention. Our comprehensive range of services covers every aspect of women's well-being, from routine check-ups and screenings to specialized treatments and preventive care.
Compassionate and Expert Care
At our women's wellness clinic in NYC, our team of experienced healthcare professionals is passionate about empowering women to take charge of their health. We offer personalized care, taking the time to understand each woman's health history, lifestyle, and concerns to tailor treatment plans that suit their individual needs.
Routine Check-ups and Screenings
Regular check-ups and screenings are essential for maintaining optimal health and detecting potential health issues early. Our clinic offers a wide array of routine services, including well-woman exams, pap smears, mammograms, and bone density screenings.
Comprehensive Services
We go beyond the basics to address a variety of women's health concerns. Our clinic provides expert care for gynecological conditions, hormonal imbalances, menopause management, family planning, and fertility consultations.
Preventive Care
Prevention is a key focus of our women's wellness clinic. Our healthcare professionals emphasize preventive measures, such as vaccinations, health counseling, and lifestyle guidance, to support women in maintaining good health throughout their lives.
Mental and Emotional Health
Women's health goes beyond physical well-being. We understand the importance of mental and emotional health in achieving overall wellness. Our clinic offers support and resources to address stress, anxiety, depression, and other emotional concerns.
Supportive Environment
Our NYC women's wellness clinic provides a safe and supportive environment where women can openly discuss their health concerns and receive non-judgmental care. We prioritize patient comfort and confidentiality.
Specialized Treatments
For women with specific health needs, our clinic offers specialized treatments and therapies. These may include hormone replacement therapy, prenatal care, pelvic floor therapy, and more.
Embrace Your Health Journey
At our NYC women's wellness clinic, we believe that every woman deserves to lead a healthy and fulfilling life. We are committed to empowering women with the knowledge and resources they need to make informed decisions about their health.
Take the First Step
Empower your health and well-being with our comprehensive women's wellness services in NYC. Take the first step towards a healthier and happier you by scheduling a consultation with our caring team of professionals. Together, we will support you on your health journey and help you achieve your wellness goals.
Frequently Asked Questions (FAQ's)